LABORATORY ANALYZER WITH INTEGRATED SAMPLE TEMPERATURE CONTROL
This example demonstrates the versatility of our built-in temperature controllers which are especially developed for sophisticated scientific instruments such as the one shown here.
Request Quotation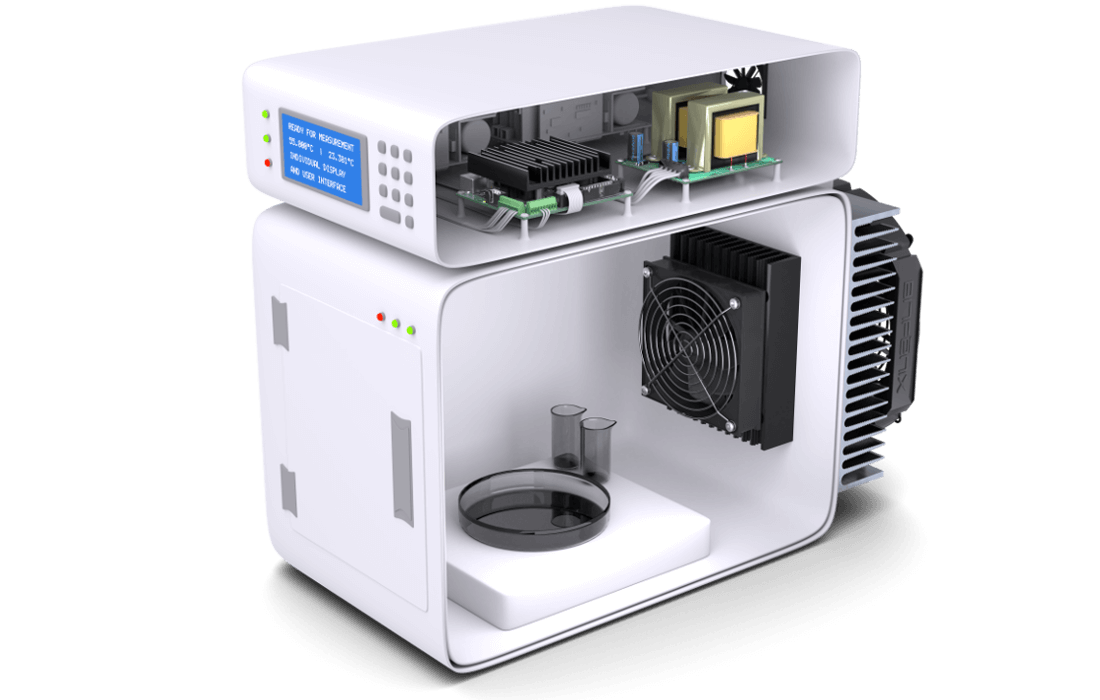 description of the solution
task
The laboratory analyzer of our customer requires to temperature control of the sample chamber by circulating air. Additionally, there should be the possibility of cooling below the ambient temperature. Additional comfort and safety functions are added to the sample chamber such as lighting and a door-open response. Furthermore the device has a front-panel operation with a display and should output certain operating conditions (e.g. temperature reached).
Approach
The requirements are fulfilled by using the built-in temperature controller with an application-specific extended firmware and the BELEKTRONIG output filter. The actual sample chamber is tempered with our Peltier module BPM A140. The Controller peripherals also covers all measuring and control functions. Our built-in temperature regulators have been specially designed for sophisticated scientific and medical measuring devices such as the one shown here - for devices where, in addition to controlling the temperature, other parameters such as safety features, lED or valve control as well as the detection and evaluation of operating conditions are required.
key features
> Temperature control of the sample chamber of a laboratory instrument by circulating air

> Cooling (Peltier cooling)

> Implementation of various comfort and safety functions such as door-open-reaction, shutdown in case of faults such as leakage

> Output of operating conditions on display and by LED

> Control and monitoring via PC
details of the solution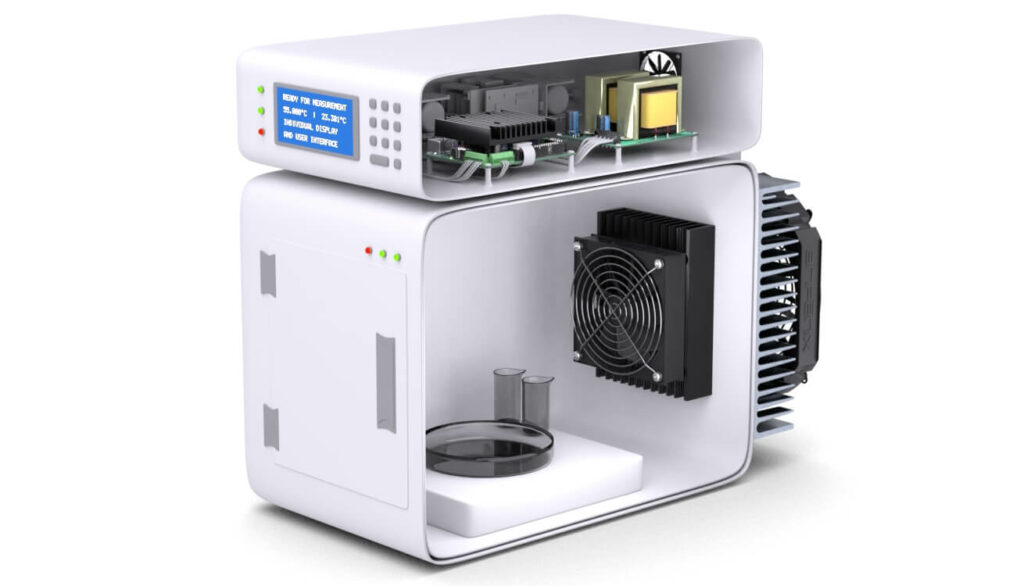 The laboratory analyzer consists of a sample chamber with sample holder and temperature control as well as an electronic module with display and control elements. The units is controlled by an BELEKTRONIG built-in temperature controller with enhanced functionality.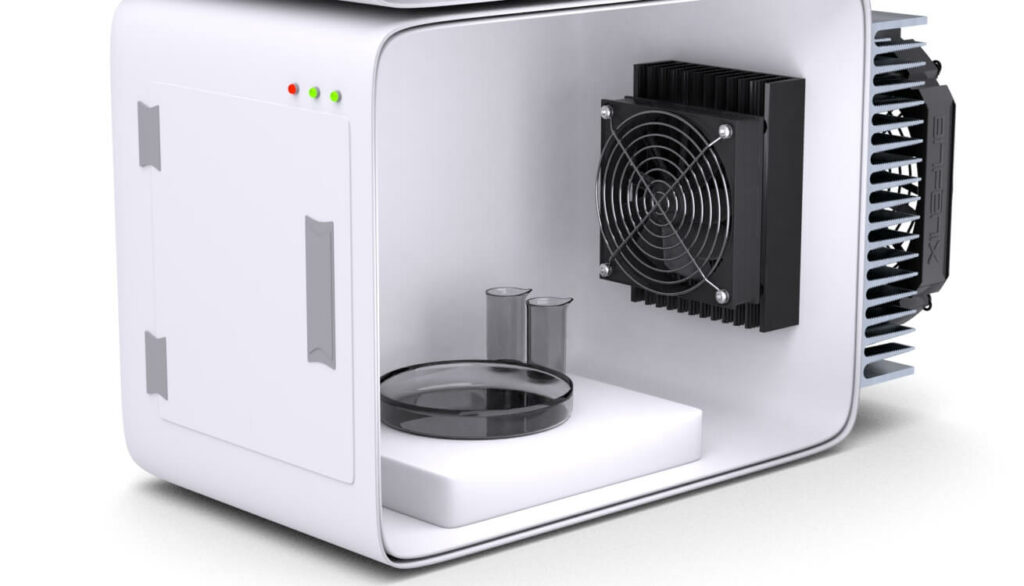 The sample chamber is temperature controlled by the BELEKTRONIG Peltier module BPM A140 controlled by the built-in temperature contoller. The fan speed is set to achieve the optimally homogeneous heat distribution in the chamber.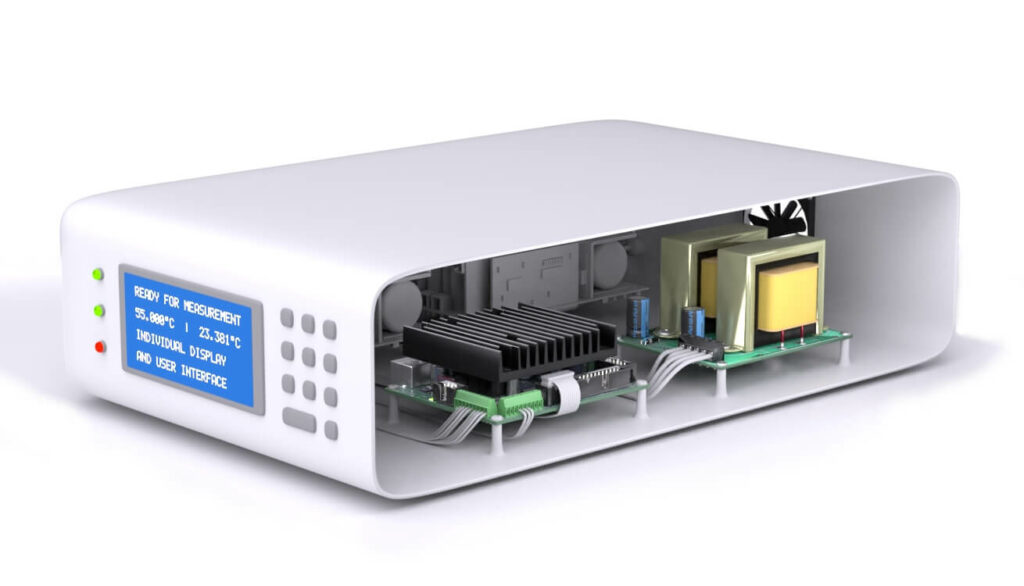 The BELEKTRONIG output filter converts the caps lock PWM output voltage of the built-in temperature contoller into a caps DC voltage. This reduces possible caps EMC influences on the sample.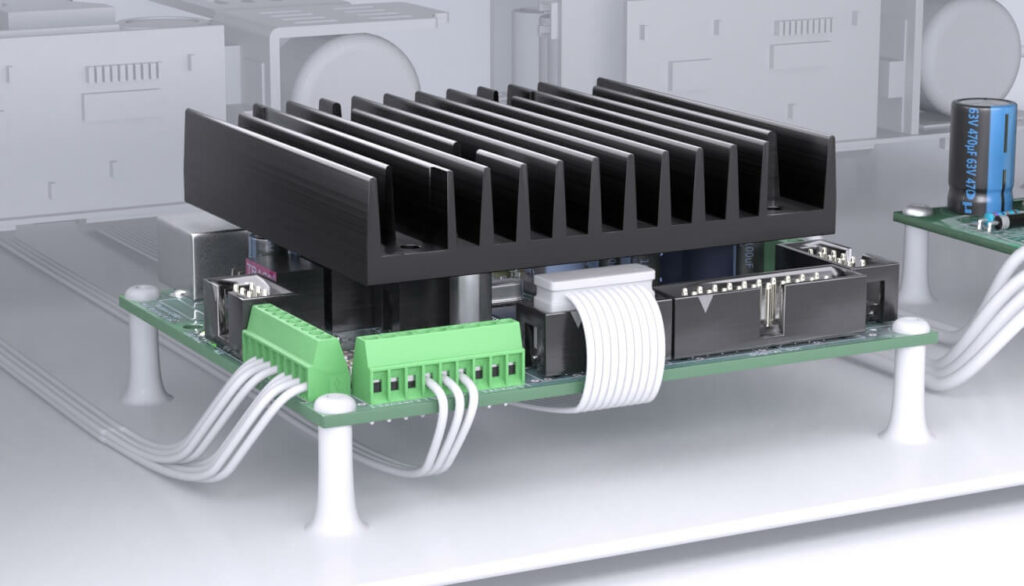 The additional integrated functions include a door-open response (lighting, Contol shutdown), leak detection, status output LED and displays(Error, temprature stable) as well as te device operation via buttons.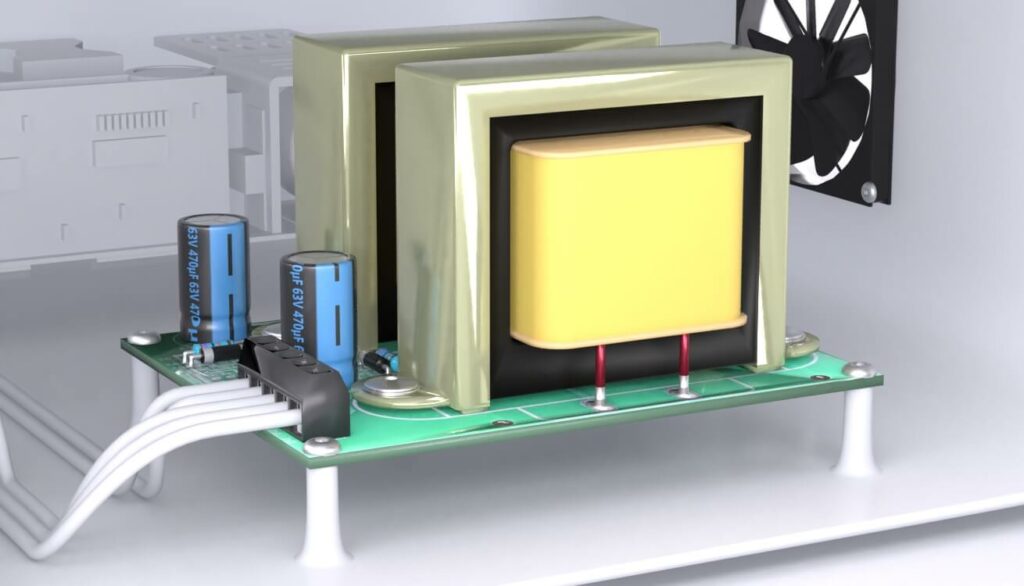 Der BELEKTRONIG-Ausgangsfilter wandelt die PWM-Ausgangsspannung des Einbau-tempraturreglers in eine DC-Spannung um. Dies reduziert mogliche EMV-Einflusse auf das Messgut.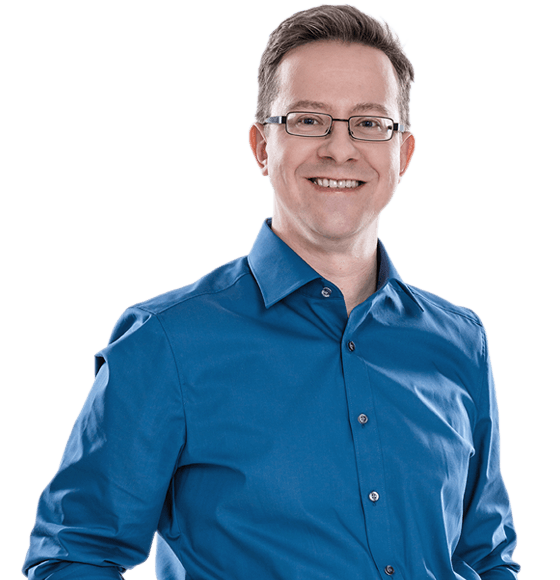 THE FIRST CHOICE FOR CONTROLLER SOLUTIONS
IN THE LAB.
Temperature control and acoustofluidics:
We offer the gold standard in
highest-precision built-in and
benchtop controllers.