STEP BY STEP TO THE TAILOR-MADE BELEKTRONIG SOLUTION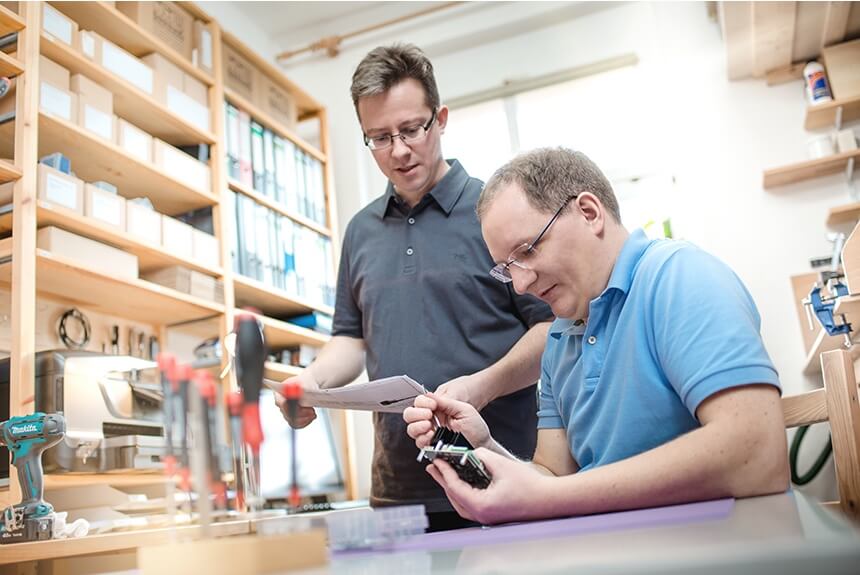 REQUIREMENT ANALYSIS
Our high-precision temperature controllers and signal generators fit seamlessly into your device or application environment, based on a systematic requirement analysis: Are you looking for a benchtop or integrable temperature controller (OEM)? Is the device intended for laboratory or field use? What are the specifications for the dimensions and the temperature control range? Please also read our general FAQ.
CONCEPTION AND PLANNING
We develop the best possible solution for you at the best possible price. Based on the requirement analysis we first examine the feasibility of your project and then work out a tailor maid solution concept. You will then receive a binding offer from us, including the earliest possible delivery date. All temperature controllers are modular and expandable at any time. distinguishing our controller solutions from standard-industry controllers. As an optional additional service, we are happy to generate a visualization of your future solution.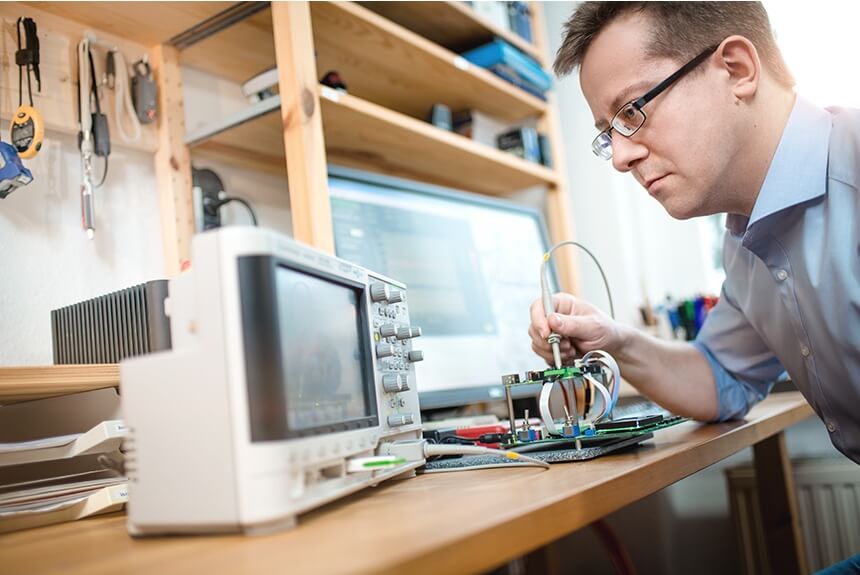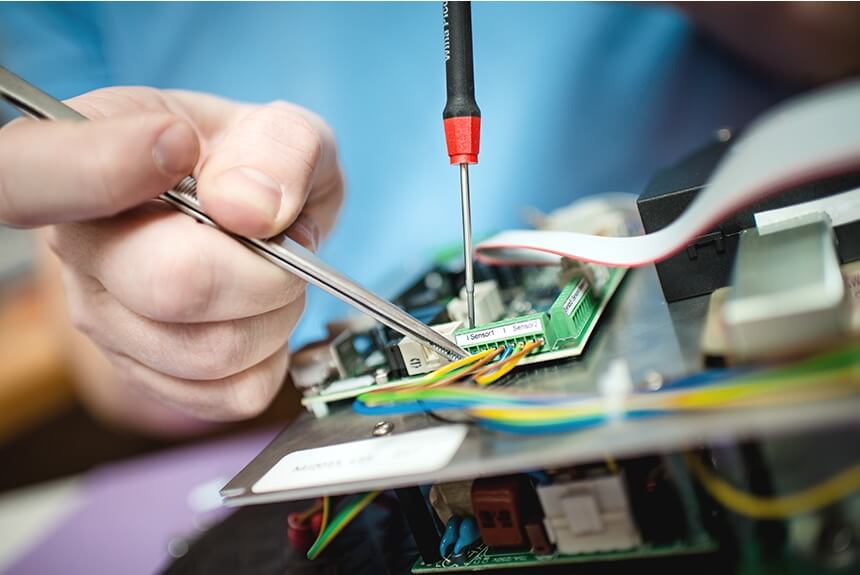 DEVELOPMENT
The implementation of the solution concept may include one or all of the following three services: electronic design, CAD design and individual firmware programming. Our electronic design services span from the extension of existing hardware to the development of new PID controller boards, peripherals for OEM temperature controllers and frequency generators. In the design phase we make sure that our products are as compact, robust and durable as possible.
ELECTRONICS MANUFACTURING
For the professional assembly of boards with SMD components, we trust in the services of specialized partners with whom we have been working closely for years. Small series and individual parts we manufacture ourselves. This constellation combines the advantages of a large industrial enterprise with the flexibility of a small specialised manufacturer: you can be sure, that BELEKTRONIG will quickly deliver even large orders - but in the case of prototype manufacturing you will profit from the flexibility and speed of a start-up.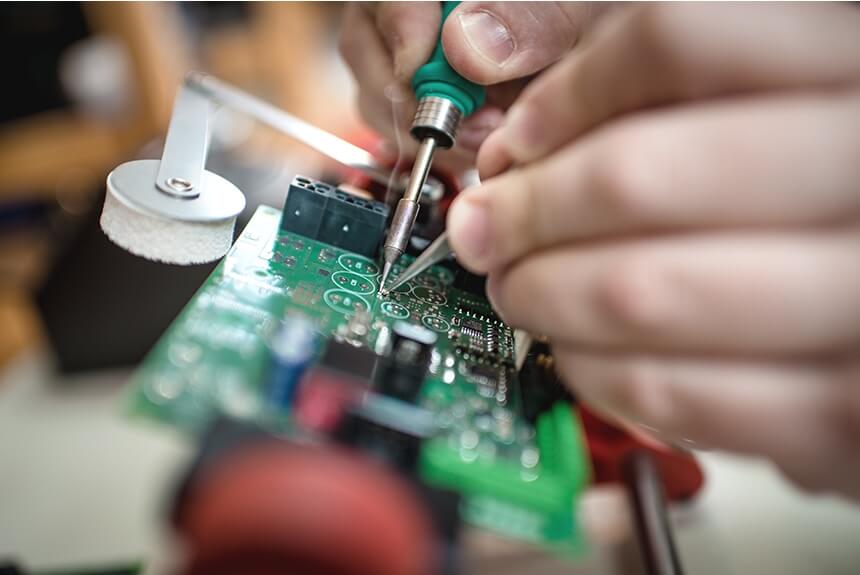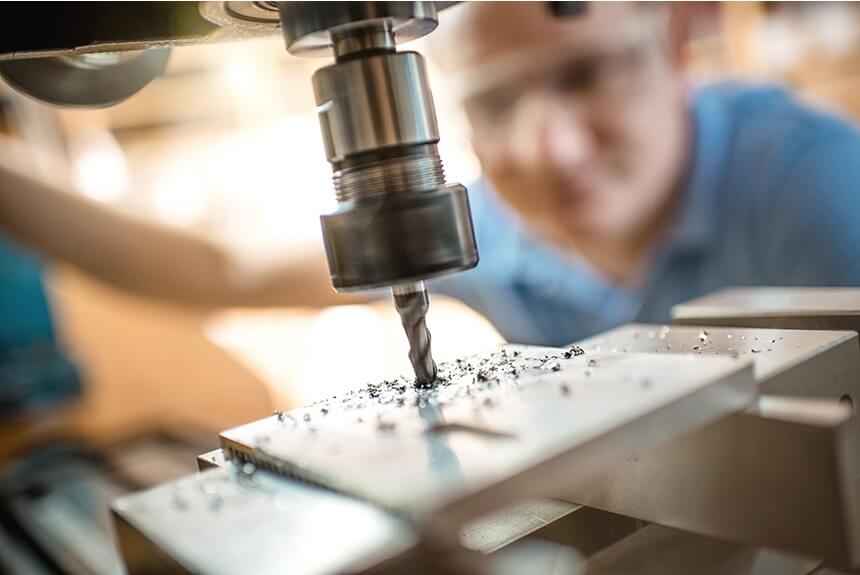 PROTOYPE MANUFACTURING
Depending on the scope of the project, prototype construction spans from the realization of operational boards to fully assembled devices. In our fully equipped workshop including a CNC-machine, we produce the prototypes ourselves. This way you can test our solution prototype within a very short period of time and if necessary give us a quick feedback on needed corrections. Based on your evaluation results, we optimize the solution for later serial production.
ASSEMBLY
Both our products and solutions as well as our individual designs are crafted with great care and meticulous attention to every detail. The word "manufacturing" is therefore to be understood literally: We operate a specialized fabrication workshop in which all production steps are under one roof - from the assembly of individual modules up to the final assembly of laboratory equipment. BELEKTRONIG stands for workmanship "Made in Germany".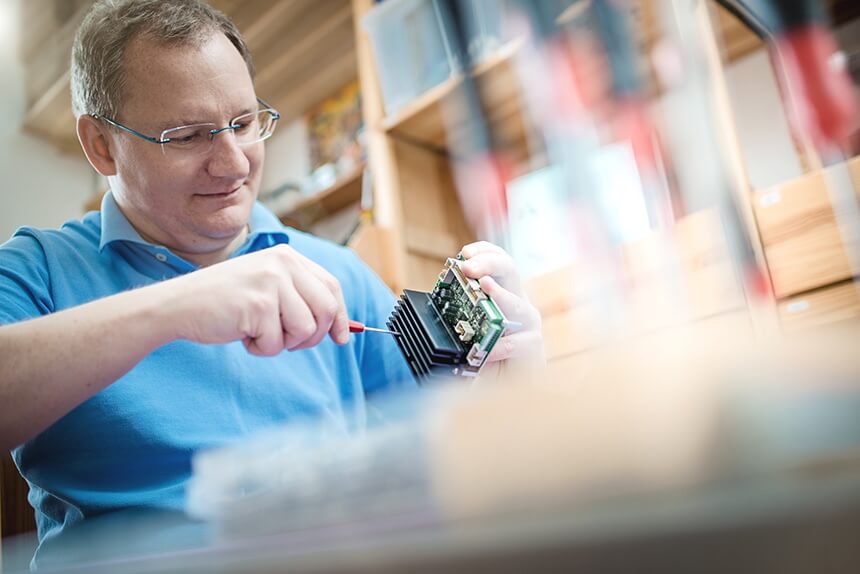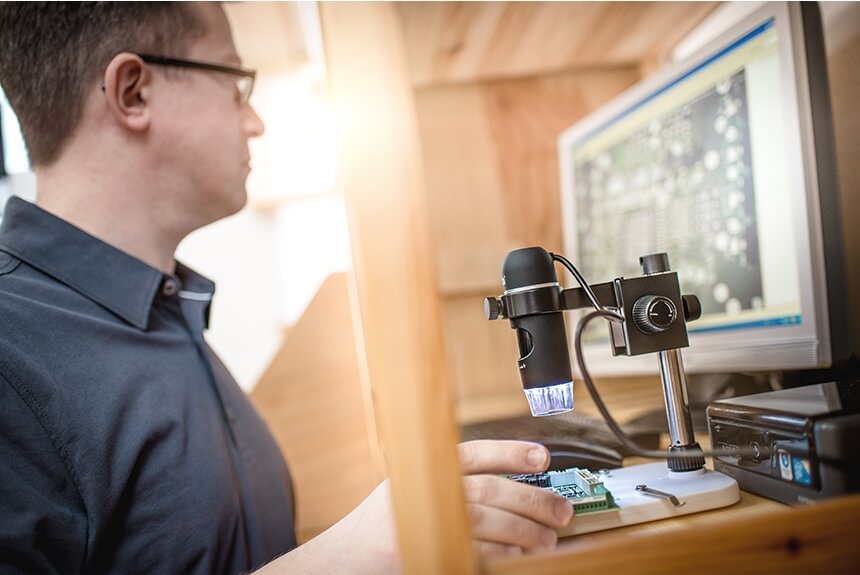 COMMITMENT TO QUALITY
In order for our equipment and OEM components to meet the highest demands in industry and research, they undergo systematic quality testing. Each product leaving our fabrication workshop has been comprehensively tested for fault-free operation. As quality management already starts with the component selection, we carry out random inspections of incoming goods as well as the full inspection for outgoing products.
WAREHOUSE AND LOGISTICS
In addition to individual solutions, we also offer stocked standardized products and OEM- components, thereby reducing waiting times. For regular customers we offer framework contracts including more attractive prices and planning reliability. We deliver worldwide. We do not hesitate to help with special requirements regarding transport insurance and logistics.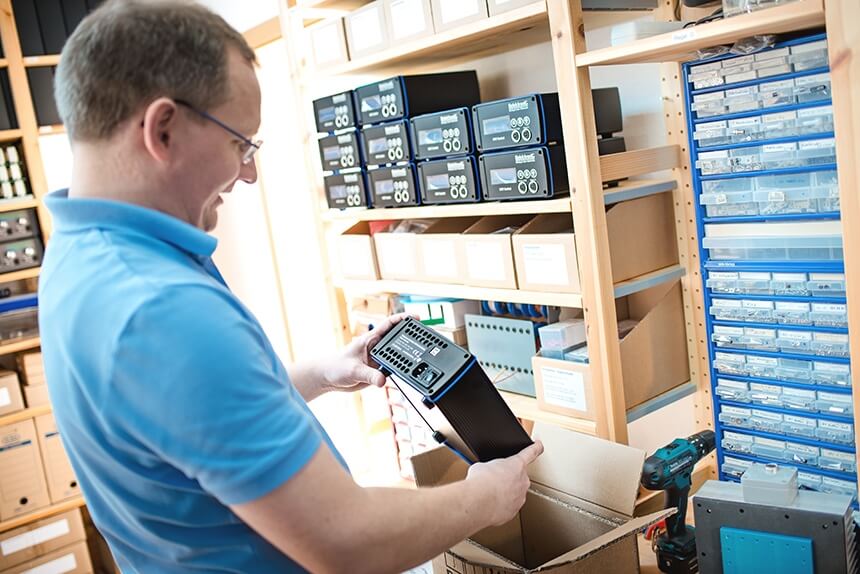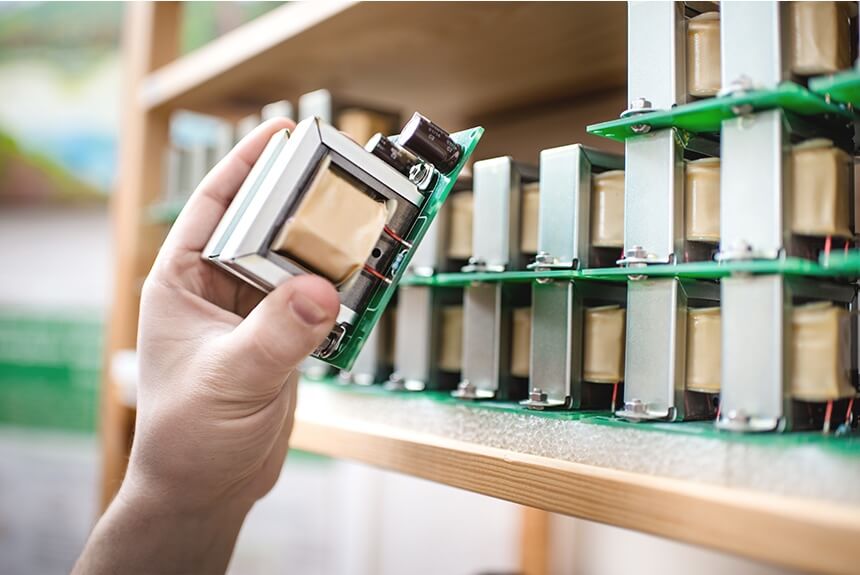 DISTRIBUTION
You are interested in a labratory regulator, a OEM temperature controller or a signal generator? Then please provide us with basic parameters about the required measuring accuracy, the number of measuring points and the application environment via email or using the configurator on our website. You can order by post or email. You will receive your BELEKTRONIG product directly from us, the manufacturer. If necessary, we also offer on site project meetings.
SUPPORT AND SERVICE
We at BELEKTRONIG set a high priority on reliable personal communication and efficient customer service. When you call us, you do not arrive at a call center - you talk directly to one of the employees, who is developing and implementing your solution. Questions are answered by phone, email and screen sharing. FAQ for the respective products as well as data sheets and operating instructions are available in the download area.